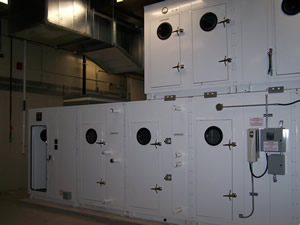 Ventilation, Exhaust & Material Handling
Make up air units, air turn over units, heat recovery units, exhaust fans of all types, kitchen exhaust hoods, dust collectors, paint booths, process exhaust and material handling systems, compressor ventilation systems, weather louvers, and fresh air intakes.
Whatever your project, we can help. Call us at 519 - 633 - 1507 to discuss your requirements.